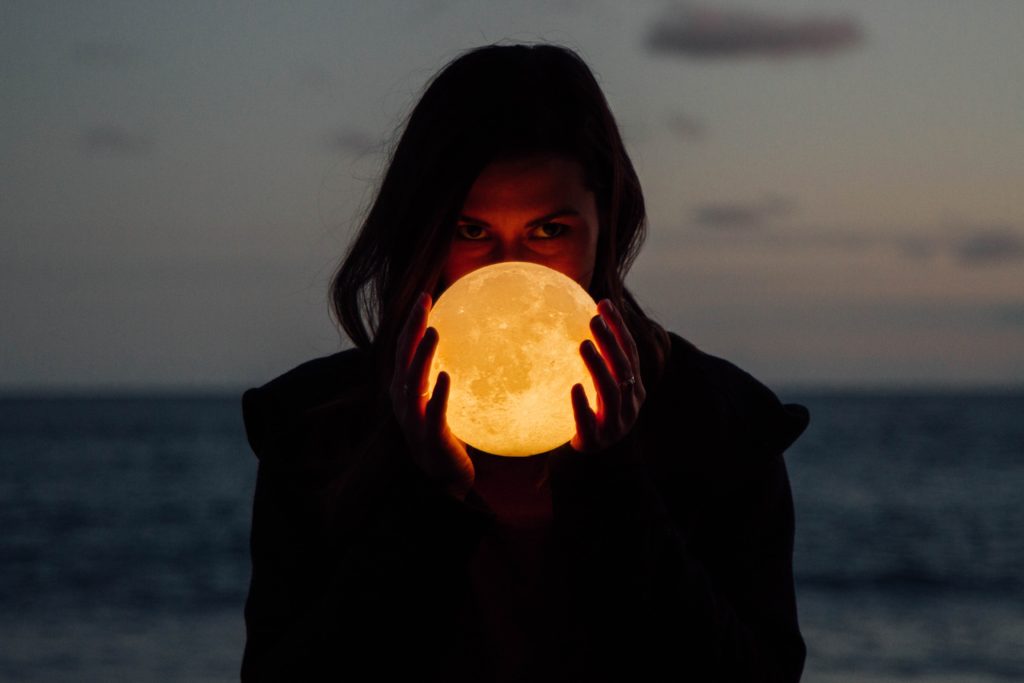 You don't have to be superstitious to at least give a passing thought to the fact that it is Friday the 13th and a full harvest moon. While Love and Medicine raises a skeptical eyebrow to such folklore, I like to use these cosmic events as a diving board for reflection and change.
Together with the change in seasons, we are in transition. Our bodies and minds are recalibrating. The cool dark fall nights are upon us. It's time to get sassy and creative.
This week, for no reason at all, based on nothing, I thought I would discover the job of my dreams. One that would tap into my intellectual and creative skills, pay well and be spiritually satisfying, while allowing me to travel the world. That did not happen…yet.
At least I'm not feeling stuck. I am optimistic that I will be discovered. It's not like I want to be a model or an astronaut – I'm being realistic, not grandiose.
Thinking we're too old to make changes is what gets us stuck. I hear the too old excuse every day. But being older we have opportunities we didn't have before. As a doctor with 25 years experience I've seen just about every complication at least once. We are wiser, we know the pitfalls. We know what we want. We also know our past does not define us.
Allow the power of the full moon to move you as it moves oceans. And don't be afraid.