10 Reasons Why I Love My Turkish Towel Even More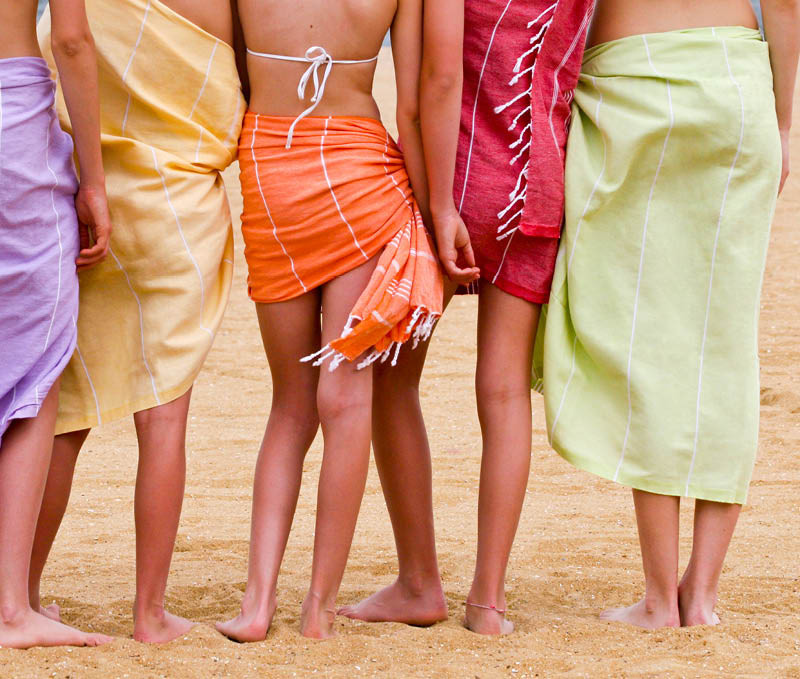 You may know how much I love my Turkish towel from my first article published in 2016. Now I love it even more.
1. They are so gorgeous. I've never met a Turkish towel I didn't like. They come in vibrant colors as well as more muted tones. The patterns are simple, linear and elegant. The long delicate threads remind me of little magic carpets. 
 2. They are lightweight and perfect for travel or simple trips to the beach.  It was my loyal companion on my recent 36,000 mile trek, easily accessible tucked in my backpack. I won't leave home without it. 
 3. They are not the thick-plush American-dream towels that take forever to dry and take up all the space in the drier. They air-dry super fast, clearly a more sustainable alternative to traditional towels.
4. They love sand. Sand doesn't get stuck in the fibers! It keeps sand on the beach where it belongs. One shake and you are good to go.
5. Considering they are so thin, it is amazing how absorbent they are. 
6. It's the ultimate multi-purpose item. I'm a sucker for that. I'd be happy owning one item in my closet that I could  wear to work, play, swim, sleep, yoga and a wedding. The Turkish towel is like that. I have used mine as a beach towel, table cloth, yoga mat, picnic blanket, bathrobe, scarf and sarong. 
7. Turkish towels have a story. They beckon thoughts of the Sultans and marble baths and the wondrous universality of life, of the old and the new.
8. They last – I've had mine for 5 years and it looks like new. It gets softer and better with time, like us 😉.
9. They make great gifts. Unique, thoughtful and not expensive. 
10. They are sexy. Note: they look great on guys. 
Get one! Gift one! Be sure they are the pure soft Turkish cotton.
Summer is here and I am absolutely loving mine. Let me know what you think.