PLATONIC LOVE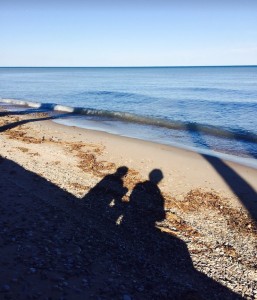 I am all about relationships. I have always been fascinated by the interplay in erotic and nonsexual relationships. One that seems to puzzle many of us is the idea of a platonic relationship.
I have had a dynamic, complex, wonderful relationship with a man for several years. So few of my friends have such a close connection with a man who is not their lover or spouse. I'm sure half the city assumes we are having an affair. My kids have suspected it for years. My husband was cool about it until people started commenting, then he became suspicious.
This relationship is 100% platonic and always has been.
Platonic, Latin platanicus, from Greek platonikos, from Platon Plato, is simply defined as being a relationship marked by the absence of romance or sex.
My father met him first, a new neighbor had moved in a few houses down. My dad said " Anne, you have to meet this lovely guy who just moved in. You're going to love him". And he was right. The truth is that he is quite a likable guy. He's smart, talented, witty. He's Irish, people love that- the swearing, the accent. But I was not taken in by paddywhackery- that superficial stuff. We started our friendship with a game of ping pong and it has grown into one of the most valuable relationships in my life.
With my Jewish/Israeli background and his Irish upbringing, I was able to appreciate the similarities of our cultures – with our strong sense of patriotism, oppression, lands rich with music, literature and the arts. We both have traveled the world, and shared the sense of cynicism towards America. We knew the value of staying in with a close friend and didn't feel compelled to "chase the fun". The latest hot spots and new restaurants could wait. We live in Milwaukee but both of us know this wouldn't be our first choice of where to settle down.
We've helped each other through major life crises- divorce, illness, aging parents. On a group trip to Ireland someone commented that he mollycoddles (overprotects) me :-). I can be vulnerable with him like with no one else.
We both encourage each other to read more, write more, to learn to play an instrument (He always says, "You only need one song!").  I have always wanted to play, of all things, an autoharp. I am still looking for a teacher, if you know anyone. He recognizes when he hears the "small, scared Anne" talking. When I am full of fear, self doubt and insecurity. He calls me on it when I don't show "generosity of spirit" to someone I may have hurt.
As a society we can't seem to accept that two people of the opposite sex can spend so much time together and feel so much love without any trace of sexual tension. It is not only possible, it is desirable.  It is a shame that people miss out on this because of what people may think or because their partners won't allow it. Ridiculous. The more relationships we have that enrich and nourish us, the better. It's all a matter of who you are fortunate enough to meet and connect with in this world.