Six Watches, Six Stories
I have always had a thing about watches. In preparation for this post, I talked to people and nearly everyone had a watch story. The subject stirred up more emotion than any material object I've written about. 
Watches are making a comeback. It's part of that retro move. Another attempt to free humankind from the tether of the phone. Most of us check the time with our cell phone. I check the time on my phone even when I am wearing a watch – it's a habit. 
Enter the hybrid beasts, the Apple Watch and other smartwatches. Sales on these watches are rising and expected to grow. I'm an early adopter with a watch fetish but do not own one. People say they are awesome but I doubt they generate the love we have for the not-so-smart watch. They don't carry the emotional, historical heft of an older, often analog, wristwatch. It's all good. 
Jewelry was included in my decluttering project. I only kept things that have a good story, without regard to how much they are worth. I had a drawer full of dead watches. I donated all of my old Swatch watches – how I loved those once! Fossils and random watches made their way to Goodwill. 
I am down to six watches – only the ones that bring me joy.
The Life-Changing Magic of Tidying Up; The Japanese Art of Decluttering and Organizing
The Casio Camera Watch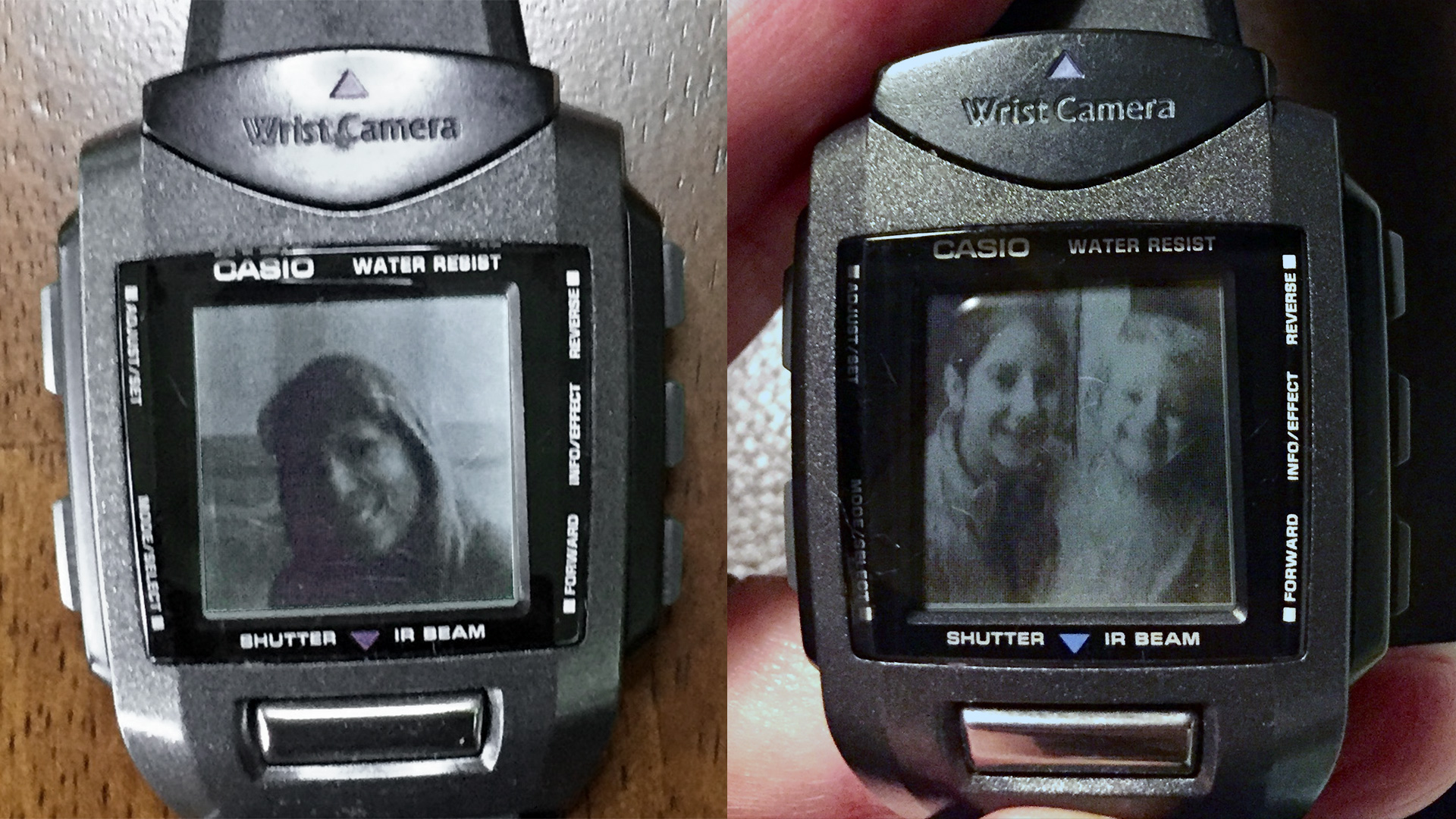 In the year 2000 I owned the original Wrist Camera from Casio. It was the first digital camera watch in the world. I thought I was so cool, so 007. I wore it into the courtroom during the Mark Chmura trial, to snap pictures of old Green Bay Packers players that showed up. The quality isn't great but the novelty is priceless. Talk about an ice-breaker! Mine still works and the pictures saved in there are priceless.
The Tissot T-Touch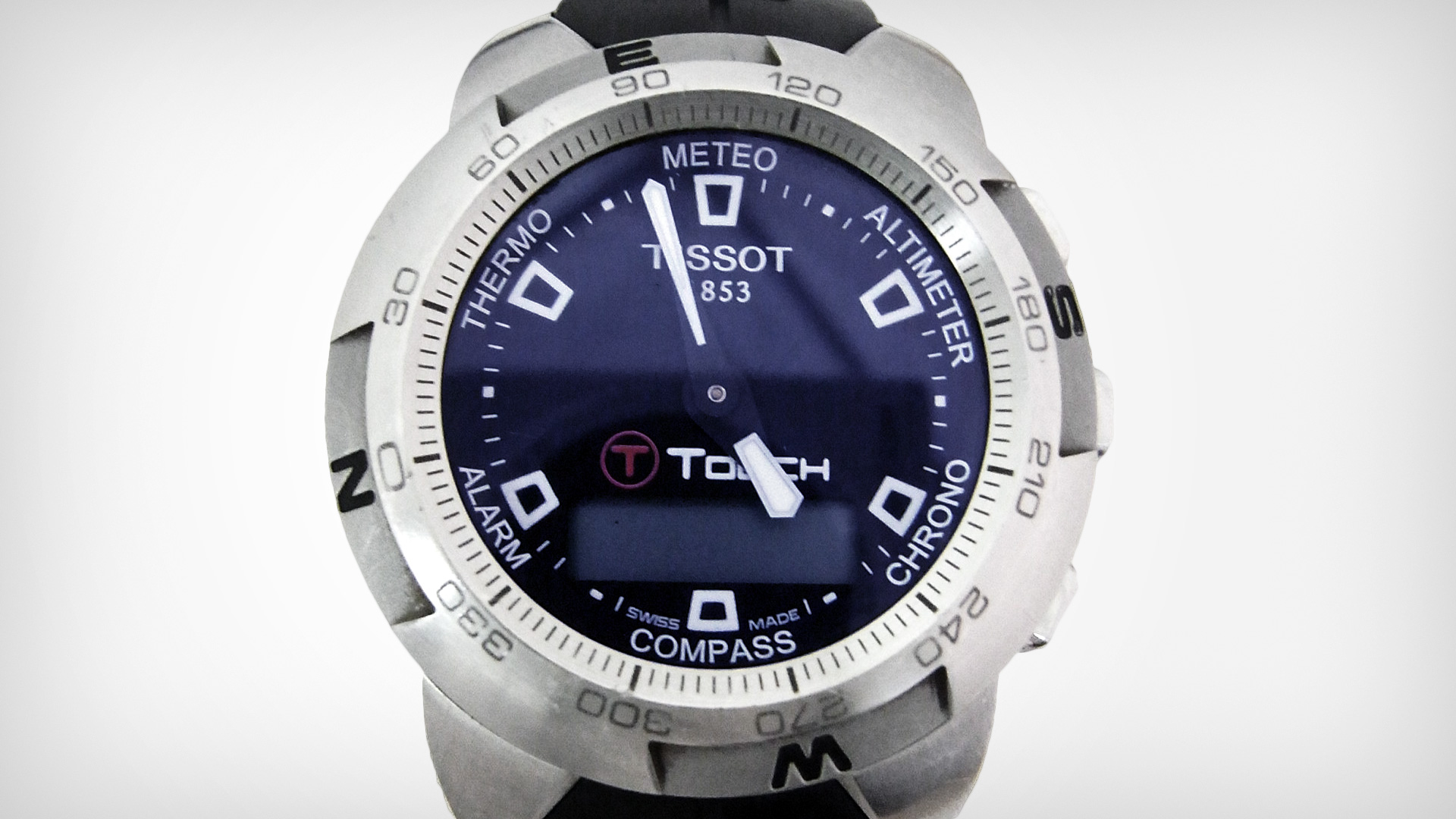 I spotted this watch on a traveler sitting beside me on a flight. When you tap on the screen, the hands move seamlessly around on their own displaying altitude, barometric pressure, temperature and direction. I had never seen a touch screen. It was like magic. The T-Touch was one of the first wrist computers. While it is a very "smart" watch, the functions serve the adventurer rather than the business executive. I like the bulk of it – it is heavy, handsome and unisex. I have used the compass function most. 
The TAG Heuer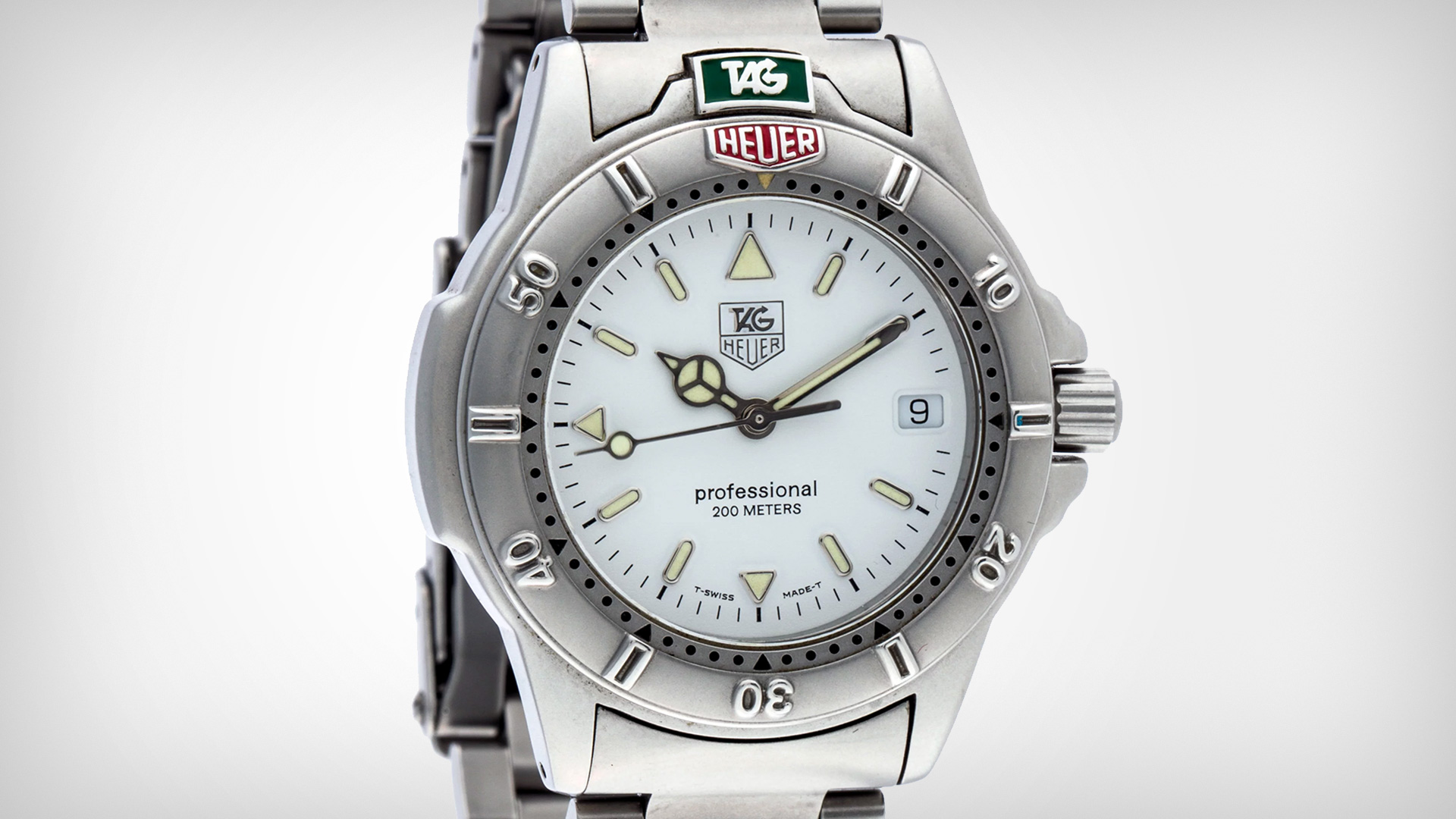 I am not supposed to own this watch. I was at Macy's sauntering around the watch displays. I was going to take a look at the Citizen Eco-Drive World Time Atomic Clock watches. There are so many super cool things about that watch. It never needs a battery – it is powered by light. It is synchronized to the Atomic Clock. I had to look it up. The Atomic Clock is designed to measure time according to vibrations within atoms. The atomic clock in the U.S. is so accurate it would neither gain nor lose a second in over 30 million years. 
That is not the watch I purchased. Instead, I literally bought the watch off the wrist of another shopper. He was wearing an old TAG Heuer but was in the market for a new watch. I offered him $100 for his watch. I had no cash on me so we walked to an ATM, I withdrew five 20s and handed them to a perfect stranger. He took off his watch, gave it to me and we parted ways. My friends suspected it might be fake. It never crossed my mind to question the authenticity. I had it assessed and it turns out I got a sweet deal on a real TAG. 
The "You don't know shit from Shinola" watch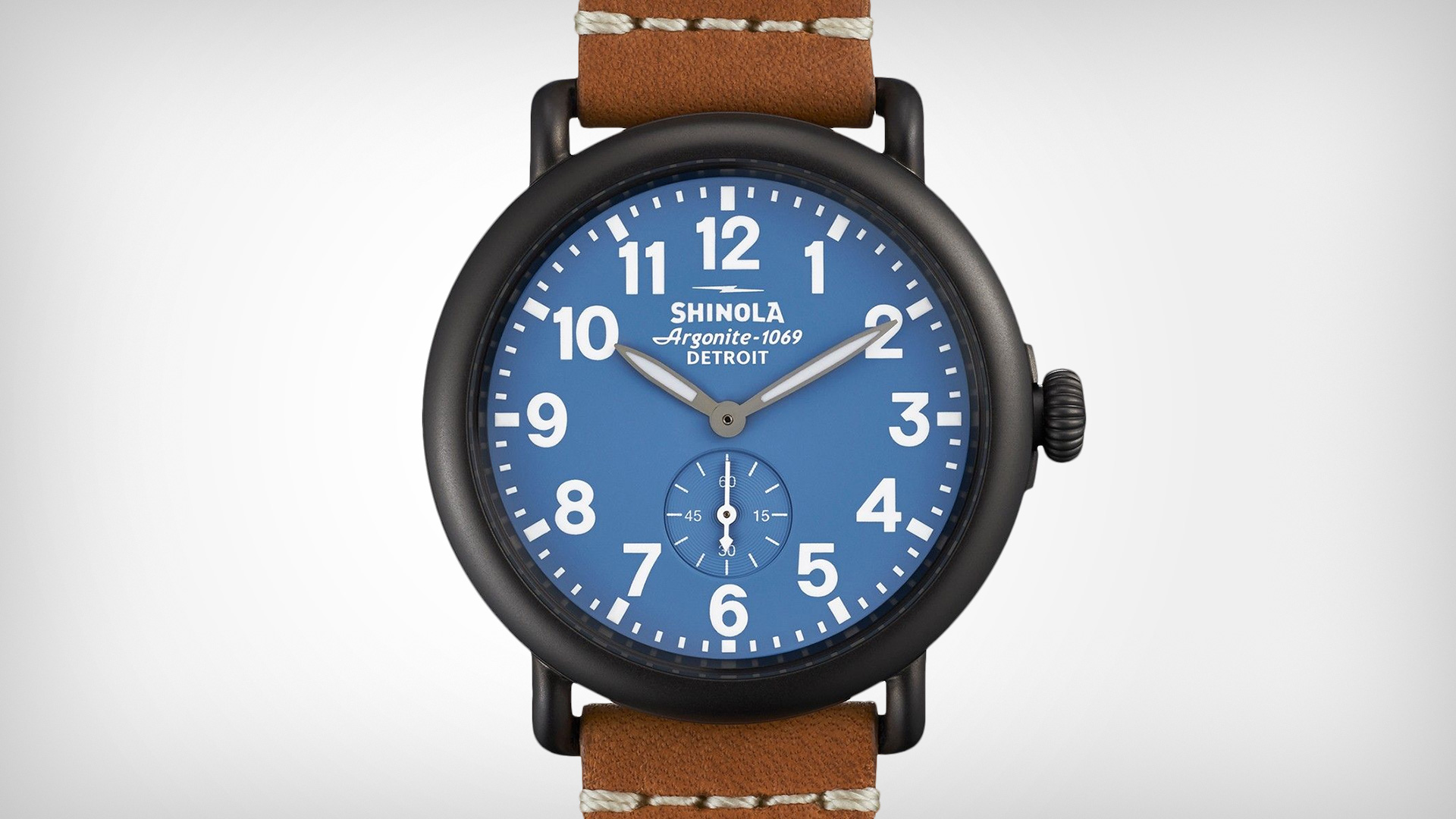 I heard about this watch from a friend on Ireland Music Tours. She explained that Shinola is a Detroit-based company that became a haven for workers that lost their automobile industry jobs. It is a feel-good blue-collar worker story. The company is still based in Detroit and most of the workers are locals.
These are pricey watches. They have now expanded beyond watches to classic bicycles and leather goods. The name originated with a shoe-polish brand called Shinola, where the phrase "you don't know shit from Shinola" started. Former presidents have called the company a symbol of American manufacturing. Shinolas are classy watches with an old world craftsmanship feel to them. When you buy a Shinola, you feel like you're making a contribution to fledgling Motown.
Rolex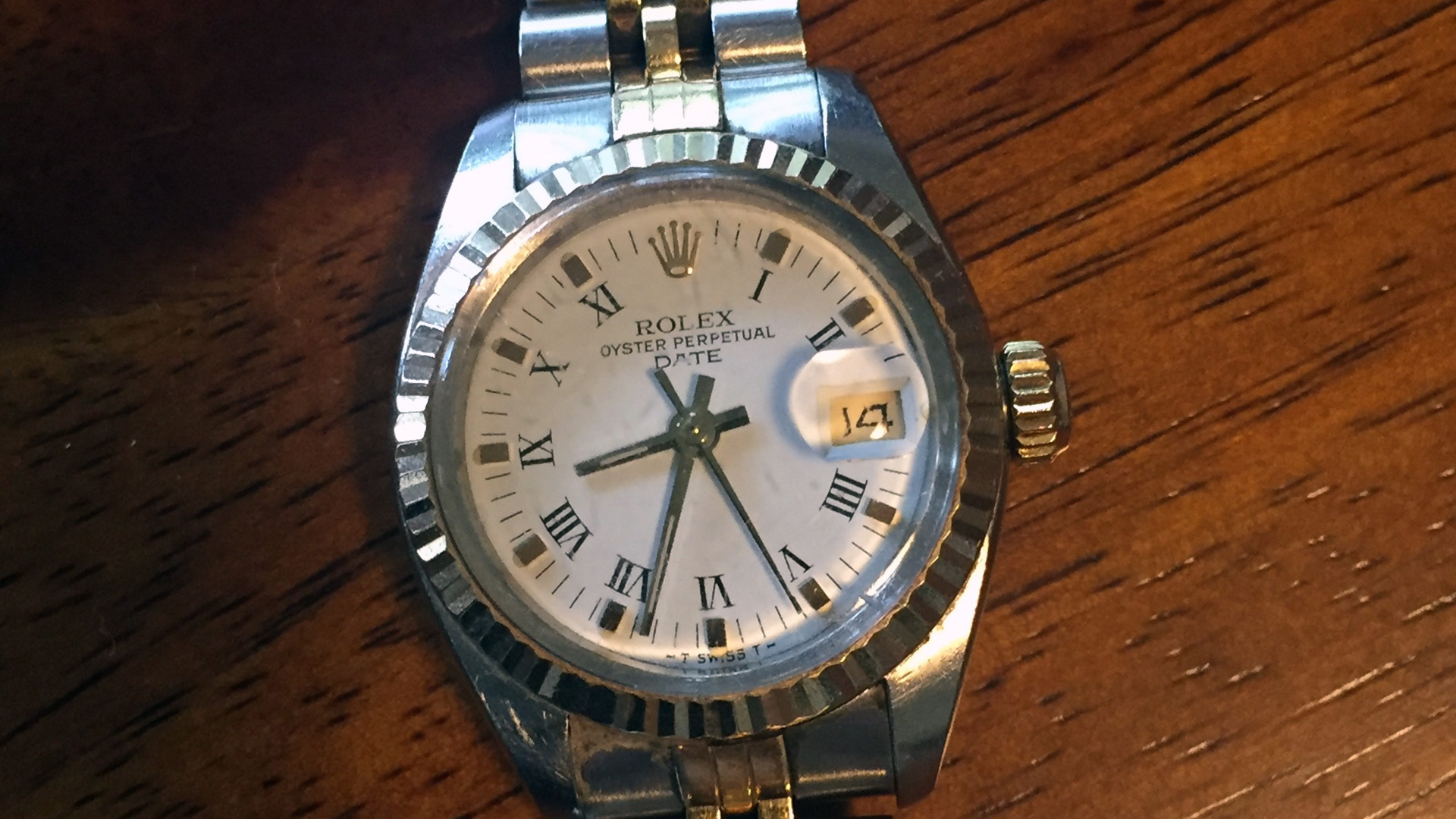 I inherited this watch from my mom. It is not my style at the moment, but I feel her with me just having it. I know it touched her skin. 
The IDF Watch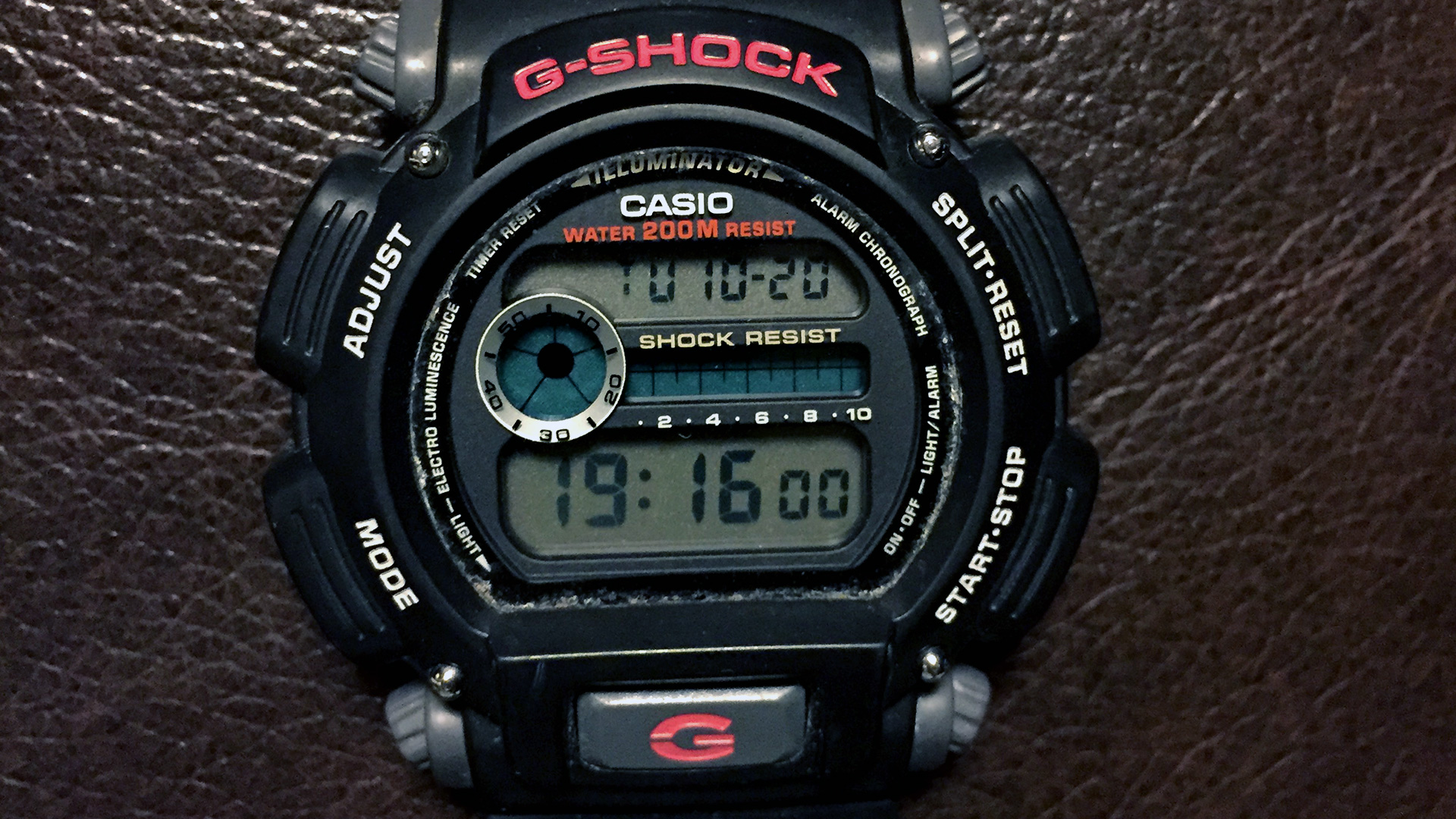 My daughter is serving in the Israel Defense Forces. When she enlisted, she was given a list of required items to bring, like when you go to camp. She had to buy a G-Shock military watch. Because of her slight frame, the watch is enormous on her so she gave it to me! Sasha Baron Cohen's fictitious character Eran Morad wears this watch – epitomizing the classic Israeli soldier. I wear it and feel badass and so proud of my little one.
Share your watch story. 
No one ever became sentimental inheriting a cell phone.