In honor of the end of summer, here is a little short story about summer love.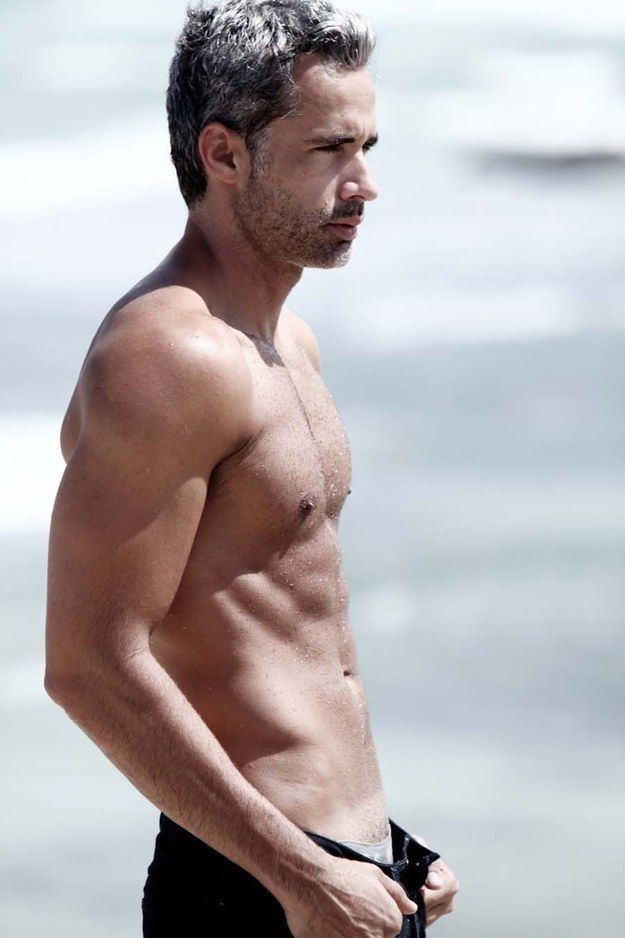 The Mediterranean sea is unusually rough. The waves vigorously clap the sand, sending a salty mist into the ocean breeze. The white sand, like sifted flour, surrenders to the harsh waves, and is enslaved by the powerful water. Sailboats in the distance struggle their way toward the horizon. Topless women casually soak up the sun's rays. Conversations and reading are light, as the scenery takes precedence.
She never tires of watching him as he scans the crowded beach. His eyes alert as he concentrates, to discern any hint of danger amid the playful sounds resonating from the water. Her eyes follow his large footprints sinking in and molding the sand. She marvels at his bronzed muscular calves laboring under his broad, sculpted torso. How gracefully he strolls along the beach, for such a large mountain of a man.
Every few minutes, without a pattern, he breaks his intense focus on the surf and glances back at her. Aware of the stirring she provokes, he fights the distraction and his gaze returns to the water, back to his duty.
A quickening of her breath and a flash of warmth envelop her body each time their eyes meet. Images of previous meetings bring a rosy tinge to her cheeks. Her body is aching, alert, wanting. She lusts for the physical closeness, so different from the touch she is familiar with at home. She craves the full weight of his body on hers, allowing her to feel small and protected.
She is suddenly ashamed. Her actions and their unspoken implications flood her mind, trap her and suffocate her. A revolting taste of guilt fills her mouth and her body grows limp. A glance from him reins her in and she allows herself once again to feel and not to think. She chooses expansion over contraction, upheaval over order, and freedom over settling.
When the crowd thins out and darkness creeps in, she carefully climbs the steep steps to the lifeguard station, clutching her sarong tightly. It feels like a treehouse -secluded and private. It is their sacred space. When the beach is clear he joins her, carrying two small glasses of Arak. Their lovemaking is slow and deliberate. The air swells with the scent of sex, salt, sweat, anise, and desire.