The Magic of the Bird Feeder
[quote title="Kathi Hutton"]
I don't feed the birds because they need me; I feed the birds because I need them.
[/quote]
Watching birds has become part of my morning routine. For me It is a an exercise in being still. I'm not a bird watching nerd – the cardinal, robin, woodpecker and chickadee are the only ones I recognize by name – I just enjoy watching them move.
Birds add sound, color and movement to a stationary house. At my house, there is always action at the bird feeder. I can be in the middle of a conversation, cooking a meal or writing but my attention shifts to the birds outside my kitchen window.
Two of my feeders hang on the backyard deck. One is a cylinder feeder with hot pepper seed. This is a way to entice the birds and keep the squirrels at bay – squirrels dislike the spicy food and birds are quite indifferent to spiciness. They love the mixture of tree nuts, sunflower, peanuts and hot pepper.
These simple, inexpensive structures provide a microcosm of nature right outside the window. I moved recently from a palatial office with a view of Lake Mendota to a cubicle. My patients use the word "dreary" or a similar adjective when describing my new office – but there is one shining light. I have a window which faces a courtyard and I hung a bird feeder from one of the trees. There was reluctance by the birds to enter the dark enclosed courtyard. I had to coax them in by moving the feeder in increments to it's present spot. The word is out now – I am starting to see more birds lately, dipping in and out. They provide the perfect antidote to the dull and depressing interior.
I have a definite love-hate relationship with birds. The swooping Magpies in Australia scare the crap out of me.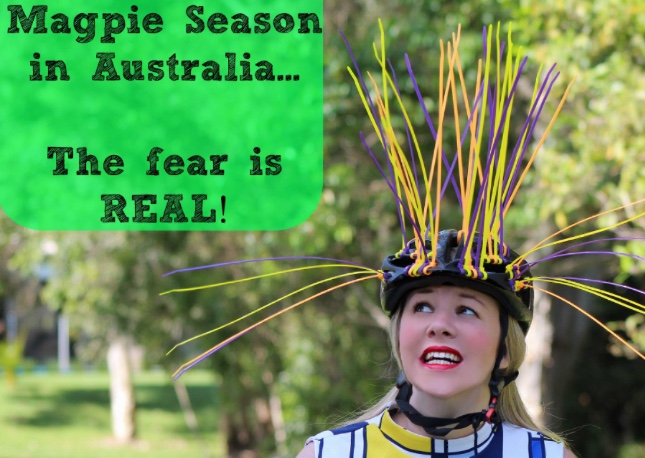 I'm the one with the bike helmet covered in cable ties, even in the off season in Hervey Bay. I won't ride a bike in Australia without them. Hitchcock's masterpiece The Birds had such an effect on me that I wrote Alfred Hitchcock a letter, asking about the special effects. He even wrote me back, signed with his iconic signature.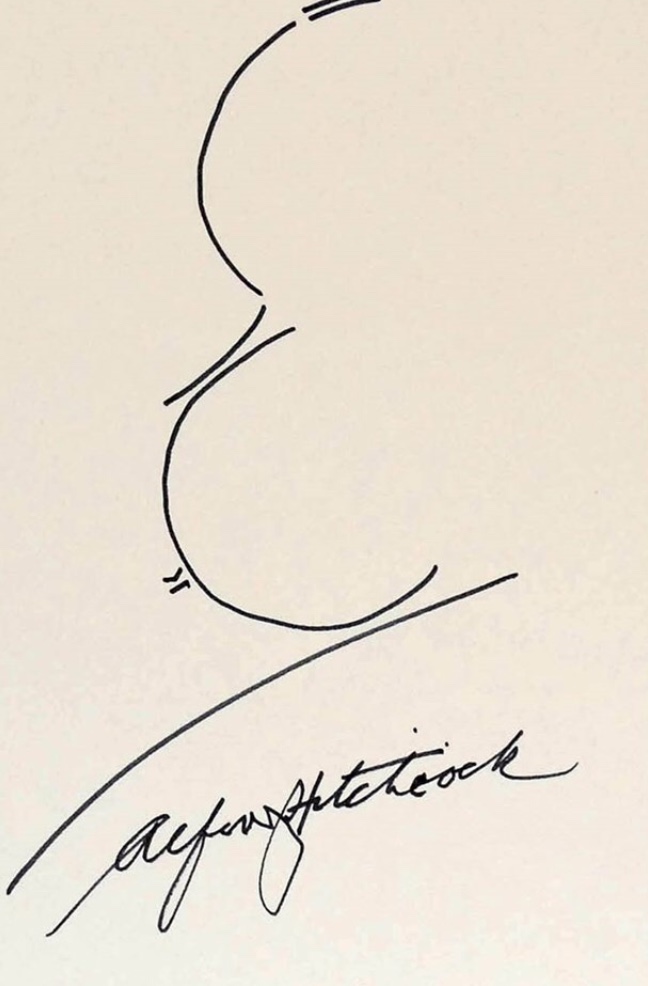 I know that watching the movement and activities of the birds is beneficial to all of us, if we take the time to actually do it. It can lift our spirits in a simple, subtle way. I consider it calming like meditation. Watching birds is proven to improve the quality of life for patients suffering from dementia. A bird feeder is the perfect gift idea for someone who is suffering. After stressing about what to buy for a memory impaired family member, I bought a small bird feeder. This gift has provided hours of multi-sensory joy for her.
I usually wake up to the call of the Mourning Dove, when the clock strikes seven o'clock on my Audubon birdsong clock but today is a rainy Sunday. I'll wait for the nine o'clock Northern Chickadee.
If you don't have a bird feeder, get one. Hang it high so it doesn't attract coyotes. Most importantly, hang it in a spot where you can see it. Take notice. True zen can only be found in nature.